1915
First advertisement before they became Maybelline under the brand Mabel laboratory's created by
Thomas L. Williams, who was inspired by his sister, Mabel
- mail order lash & brow (lash-brow-ine). selling at 50 cents a product.
1920
Maybel laboratories Chicago and Vaseline joined to together to create Maybelline

Maybelline launch an eyelash & eyebrow darkener and then soon after a liquid form selling at 75 cents.
20s Advert's- Hollywood actresses start to advertise Maybelline
1930 -
The first Maybelline eyebrow pencils and eye shadows where launched.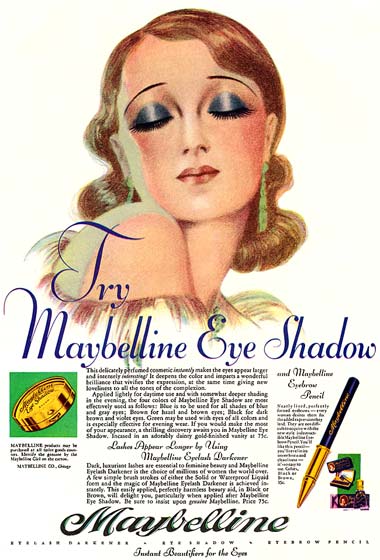 1940-
Maybelline released a misty eye shadow which offered a new way to high light the eyes.
1950-
Maybelline launch the first automatic mascara. They also become one of the first cosmetic brands to advertise on TV.
1960- Maybelline started to internationally trade.
1970-
In 1971 Maybelline launched the Great lash mascara: which still sells today in its famous pink and green tube. selling at the fast rate of 1 every 1.2 seconds since 2000.
1980-
Maybelline branched out in the late 70 and 80s and stared to sell makeup for the face lips and nails.
1990- Maybelline's famous motto was created:
"Maybe she's born with it. Maybe it's Maybelline"
2000-
Maybelline release dream matte mousse.
2010-
Maybelline launch the falsies mascara and quickly became the worlds number 1 mascara.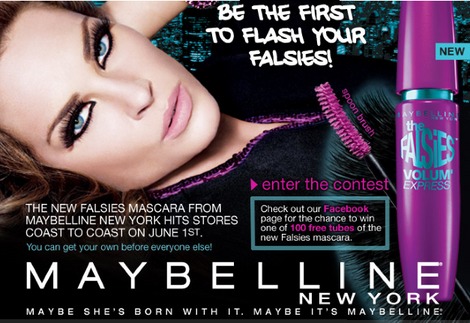 2015- Maybelline partner with designers to create looks on the catwalk world wide.